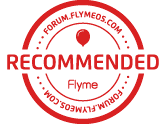 Tymcio

Super Moderator

Meizu Pro 6 Plus

Gold:4325

Sign In:575

If you want your question to be answered as fast as possible please follow below rules.

But the most important - USE SEARCH.
There is great probability, someone already asked the same question you want to ask.





How to ask question in this FAQ section?

In FAQ we post only English content. If you want to write in your language, use your country section from Global.
Write thread name, that briefly describes your thread.
In thread write good descr iption of your problem / question. 2 words doesn't explain anything to us so we will delete threads like this.
If you have problem with your device, please write what model do you have and what firmware version you have (Flyme OS version).
If you have suggestion about system, use SEARCH to check if someone already suggested it. If you don't find it, write to our Suggestions section.
If you find Bug about the system, use SEARCH to check if someone already reported it. If you don't find it, write to our Bugs section.
Don't create multiple threads describing the same problem. Wait patiently for answer, we will do it within 24h.


Example thread name: Problem with downloading apps from Google Play Store Example thread content: Flyme OS 5.1.12.0G, Meizu MX4 Pro I have problem downloading applications from Google Play Store. Everytime I want to do it i receive error as you can see on screenshot.

Since this day if you won't use this rules your thread will be removed and you will receive warn.
用户521905064

Donut

Gold:8

Sign In:0

I have a problem in keyboard, l dont have enter button in my keyboard in any theme

From Forum App