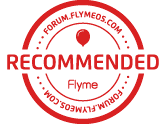 how can i replace kingroot with system build in,please help me

Когда будет прошивка на Note M6 случаем эффектом бока
User520950319 ...

Cupcake

Gold:1

Sign In:0

Edited by User5209503196 at 2018-10-17 14:49

Since post about

suggestions is

closed, so I leave it here: Article targeting for newbies as I am. I saw a big problem - I cannot add suggestions and this article tells nothing about limitation and how to break it.

So newbies cant use this advice, experience users no need them, who targeted by this post?

And so many answers like "This is a good thread", "Thanks", "Good for newbies" and etc. Are totally useless flood, which hides really useful answers. It should be cleaned.
User520819689 ...

Cupcake

Gold:5

Sign In:0

hai can u help me? My device is meizu mx6, i was upgrade it to flyme 7. And automatly the android change to the nougat before it use marshmallow, before update i can play game with good experience but now after update i cant feel the game like before update, it so lag everywhere.. Can u help me to downgrade my android,? I was downgrade the flyme to flyme 6 but nothing change with android,